Ly, Alpha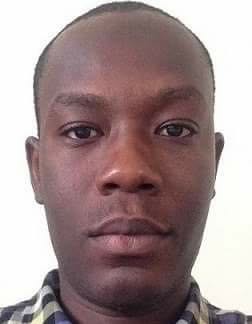 Position:
PhD Student / doctorant(e)
Research interests:
Energy Transition, Electricity Utilities Performance, Institutional and Organisational factors, Rural Electrification, Deforestation, Energy Poverty, tax revenue mobilisation, Sovereign Default.
Contact
Phone: + 33 (0) 7 53 41 79 11
Email: alpha.ly@mines-paristech.fr / alpha.ly@dauphine.eu
Adresse:
CERNA,Mines Paris - PSL, 60 boulevard Saint Michel, 75272 Paris Cedex, France
Chaire EC, Palais Brongniart, 28 Place de la Bourse, 75002 Paris, France
Short CV
LY Alpha joined the CERNA as a PhD Student in September 2019. He is supervised by Anna CRETI (Dauphine and Climate Economics Chair) and Raja CHAKIR (INRAE, AgroParisTech). His PhD thesis focuses on Low-Carbon Energy Transition in Sub-Saharan Africa and the Mena Region.
LY Alpha graduated from CERDI (Clermont Auvergne University), with a MSc in "Development Economics", specializing in Advanced Econometrics, Development Financing, Public Finance and Environmental Economics.
Working papers
Rural Electrification and Deforestation Dynamics : Evidence from Côte d'Ivoire,
Alpha Ly,
Raja Chakir & Anna Creti, Janvier 2021.
More light for more sovereign debt default ?, Ablam Estel Apeti & Alpha Ly, Avril 2021.
Présentation
March 5-6, 2020: Power to Empower Emerging Africa: Issues and policy options for a new energy development paradigm, Ben Guerir, Morocco, Young researchers Poster session.
December 4, 2020: CE2-2020: 3rd International Conference on "Econometrics for Environment", Webinar version, Paris, Paper presentation.
January 14, 2021: Morning session on the joint research programme: Universal access to energy, EC, EP & EIEA Chairs, Webinar version, I participated in this conference by presenting and discussing my research project on the theme of Low-Carbon Energy Transition In Sub-Saharan Africa and the MENA Region.
June 3-4, 2021: Journées de Microéconomie Appliquée (JMA), Annecy, France, Paper presentation and paper discussion.
June 3-5, 2021: Africa Meeting of The Econometric Society (AFES 2021), ENSEA, Abidjan, Côte d'Ivoire, Paper presentation.