Devaux Rémi
PhD Student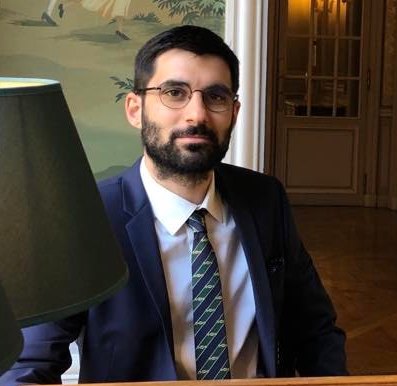 Contact
Email: remi.devaux@mines-paristech.fr
Adresses:
CERNA, Mines Paris - PSL, 60 boulevard Saint Michel, 75272 Paris Cedex, France
Ekimetrics, 36 rue Lafayette, 75009 Paris, France



Short CV
Rémi Devaux joined the CERNA as a PhD Student in October 2019. He is supervised by Professor Olivier Bomsel. His PhD thesis focuses on the cost-benefit analysis of targeted advertising and is part of a CIFRE partnership with the data science company Ekimetrics. Rémi graduated from Université Paris-Dauphine in Network Industries & Digital Economics.
Research interests: advertising, digital economics, media


Research papers
Display advertising: how context matters? Working Paper, 2022
Externalities across advertising markets with Olivier Bomsel. Forthcoming in the Journal of Media Economics.

Should I stay or should I go? Advertising effectiveness and the 2020 Facebook Ad Boycott. Work in Progress.
Offline and online advertising: complements or substitutes?, Work in Progress with Benjamin Amsellem
Media (in French)
[BOOK] Le Nouveau Western. Qui peut réfréner les géants du Web ?, Le Cherche Midi. 2022
Pourquoi Google ou Meta pâtissent de l'inflation. Les Échos, Novembre 2022
À l'ouest.com, du nouveau. AOC Média, Juin 2022
Musk rachète Twitter : un nouveau risque institutionnel. Les Échos, Mai 2022
Le boycott de Facebook par les annonceurs rebat les cartes de l'industrie publicitaire. Le Monde, Juillet 2020


Extra-activities
Membre invité du Conseil d'Éthique Publicitaire (CEP).
Membre du bureau de rédaction de la revue Hermès (CNRS Édition).


Other publications
A novel approach to online customer journey clustering using neurtal networks. Frontier of Marlketing Data Science Journal, October 2021.
Impact de la publicité hors-ligne sur la publicité numérique. ARPP (Autorité de Régulation des Professionnels de la Publicité), June 9th 2021.