Touboul, Simon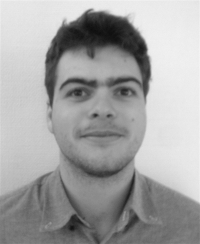 Position:
PhD Student / doctorant
Research interests:
Climate change Economics, Innovation, International Policy
Contact
Phone: + 33 (0)6 58 01 70 02
Fax: +33 (0)1 40 51 91 45
Email: simon.touboul@mines-paristech.fr
Adresse: CERNA, MINES ParisTech, 60 boulevard Saint Michel, 75272 Paris Cedex, France
Short CV
Simon Touboul joined the CERNA as a PhD Student in October 2018. He is supervised by Professor Matthieu Glachant. His PhD thesis focuses on Innovation and Adaptation to Climate Change
Simon Touboul graduated from AgroParisTech, with a MSc in "Environmental and Energy Economics", specializing in prospective modelling: economics, energy, environment.